PREMIERE PRO - PHOTOSHOP - LIGHTROOM - PROCREATE

FAMILIER :
AFTER EFFECT - DAVINCI RESOLVE - TVPAINT
ILLUSTRATOR - INDESIGN - BLENDER - C4D - ASEPRITE - MAGICAVOXEL
ECRITURE SCRIPT - STORYBOARDING
CADRAGE - PHOTOGRAPHIE - ILLUSTRATION - COMPOSITION MUSICALE - CAPTATION AUDIO

POST-PRODUCTION :
MONTAGE - ETALONNAGE - MOTION DESIGN - HABILLAGE - MIX AUDIO - SOUND EFFECTS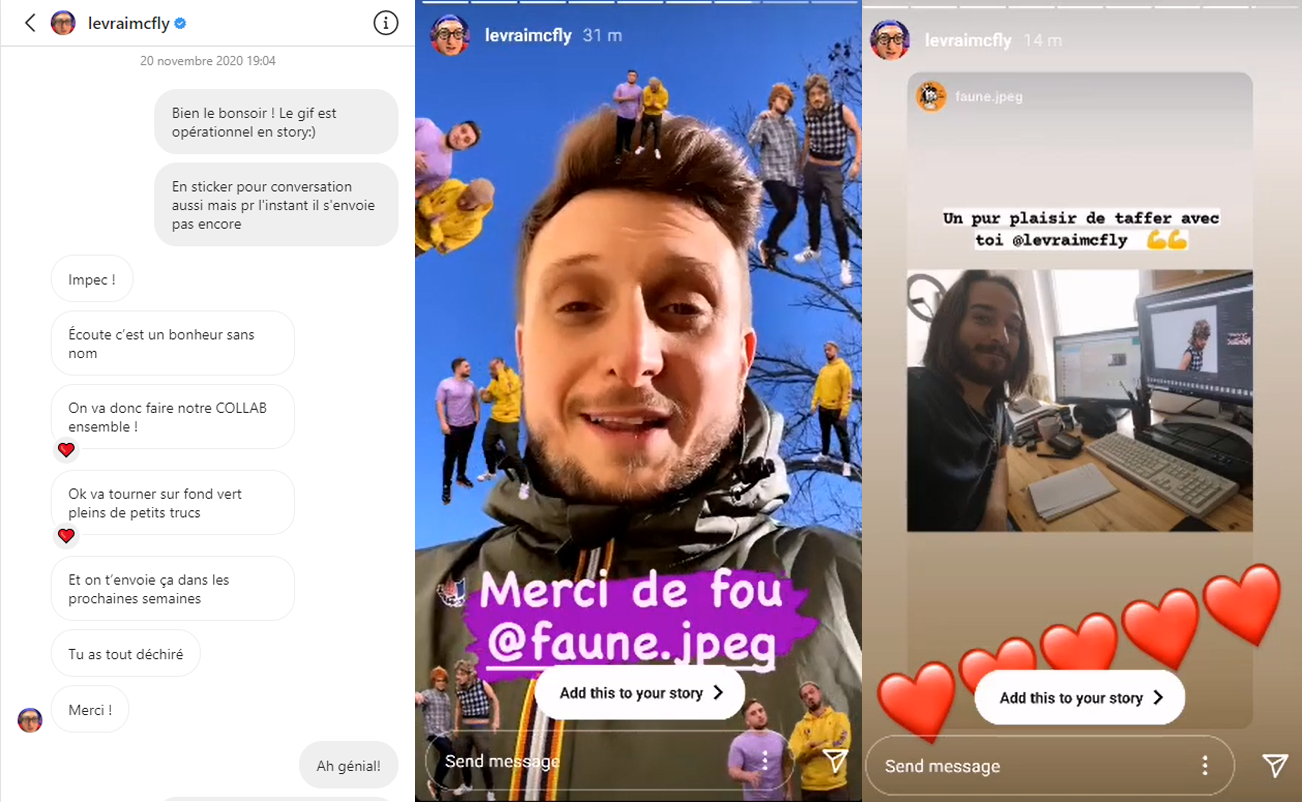 BRIEUC (MONEY PICTURES)
"Merci pour ton efficacité et ton professionnalisme. Les clients sont super contents et moi aussi. Ils adorent."
FABRICE (PEIGNOIR&PANDA)
" Quelle belle personnalité ! Siméon a un esprit créatif étonnant. Son coup de crayon est drôle et sensible. Son oeil quand il cadre l'est tout autant. Ces montages vidéos sont vifs, esthétiques et authentiques. Siméon est un amoureux de la vie et de ces petits détails qui en font le charme. Rien ne lui échappe. Les pieds sur terre et la tête dans les étoiles."
CHIARA (DRAWBOTICS)
" We are very satisfied with the result of Simeon's work on the interviews at Drawbotics: the communication has been smooth and efficient, he came up with good ideas for the storyboard and went the extra mile on how to realise them. We had great fun during the shooting :)"
BERTRAND (PARTICULIER)
" Encore merci pour le clip vidéo. Je l'adore ! Il dit bien l'esprit de cette journée si spéciale et je ne me lasse pas de le regarder... J'adore le montrer à d'autres... Encore hier et aujourd'hui... Les retours sont émerveillés devant la qualité de ton travail ! Bravo…
"